What are crypto payments? These have emerged as a great and reliable alternative to the traditional ways of processing payments with regular money. So why are they on the rise these days? There are multiple reasons. The most common ones are faster transaction speed, better security, and global accessibility. But it's not as easy as it may seem the first time. Businesses and individuals find it hard to manage the complex and fragmented nature of Crypto Payments and Bridges on their own.
For this reason, we've decided to come up with an option to make these processes more intuitive for everyone. In this essay, we will review a Defiway website that provides crypto payment and bridge solutions. You will learn how the platform can address the challenges and make you use crypto with ease.
The website we will review is a leading provider of crypto payment processing and bridge services. With its user-friendly interface and handy solutions, it has emerged as a go-to platform for businesses and individuals.
What Are Crypto Payments and Why Are They Important?
Crypto payments can't be described in one sentence. It's a complex process that involves different steps and interactions. However, in a nutshell, these transactions use cryptocurrencies to cover services or pay for goods. The list of available cryptocurrencies these days is huge. Decentralized blockchain networks are used to process these payments. Why so? They offer enhanced security, ensure better transaction speeds, and take over transaction costs compared to traditional payment methods.
Why are crypto payments important? The pool of reasons is enormous, but let's narrow it down to the most critical ones. First, they enable companies to transact globally without depending on traditional financial institutions. Also, no intermediaries are required. Moreover, privacy and transparency are enhanced because all transactions are performed through the blockchain.
There are tons of industries that benefit from the use of cryptocurrency already. These are various e-commerce and gaming projects. By using crypto, one can achieve faster settlement times and ensure reduced fraud. For example, e-commerce platforms can use crypto payments to offer a fast checkout experience. With that in mind, expanding their global reach is a great practice.
What Are Crypto Bridges and How Do They Work?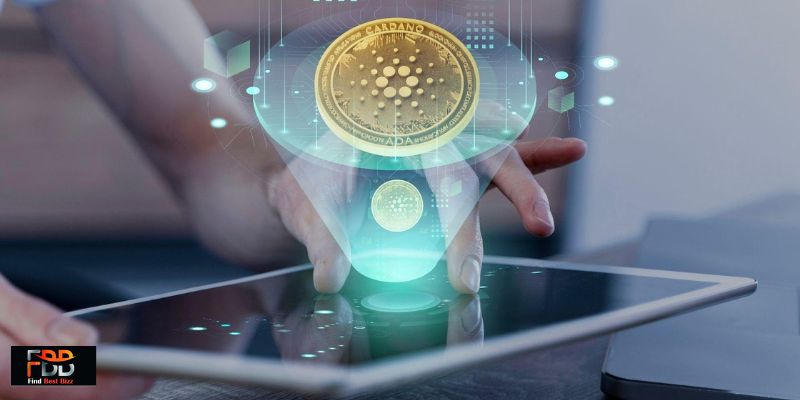 Crypto bridges are slightly different from cryptocurrency, but they are definitely aligned. These are platforms that focus on interoperability between various blockchain networks. What do they do? You can transfer assets between blockchains by not using centralized exchanges or intermediaries. How does it work? You will benefit from the increased liquidity and reduced transaction costs. Furthermore, there will be access to more markets.
The main working principle is in the creation of a bridge between two different blockchains. It allows assets to transfer freely. For example, if you want to transfer ETH to a BSC wallet, you are free to use a crypto bridge. Industries such as gaming, decentralized finance, and NFTs have already benefited greatly from crypto bridges.
Introduction to Defiway.com
Defiway.com is a comprehensive platform that offers a wide range of crypto payment processing and bridge solutions. Its nicely created interface and offered solutions make it easy for businesses and individuals to adopt crypto payments and bridges.
Defiway.com's services can help you deal with a wide range of processes. Among the most popular services users can reach out to the website are crypto payment processing, cross-chain swaps, and payroll. The website also offers a range of tools and integrations to integrate your services with existing platforms easily.
Features and Benefits
Defiway.com offers a range of features and benefits to make users fall for its services and use the tools in the long run. So what does the website offer to be seen as a go-to platform for businesses? If you want to leverage the benefits of using modern-day payment methods, you should try some of the key features:
Wallet: Defiway.com's platform is designed to give you access to the wallet feature. You can process transactions quickly and efficiently, ensuring that real-time payments and transfers are processed.
Competitive payment process: Defiway.com offers payments for your goods, ensuring businesses and individuals can get their money in crypto.
Seamless integration: Defiway.com's platform is designed to integrate seamlessly with the work inside of a team. It makes it easy for businesses to hire multiple workers and send automatic payments to everyone on time.
Bridge: On the website, you can change the network for your cryptocurrency in a couple of clicks only.
Overall, the reviewed website will help you take advantage of the benefits of crypto payments and bridges. With its innovative technology and great customer support, it is truly a leader in its field.
How to Get Started with Defiway?
Getting started is straightforward. The first step is to create an account on the website by giving some personal information. Next, you need to type in the data and set up a secure password. Once the account is created, it's time to start exploring the services and solutions.
The process is similarly easy for users who seek the website's bridge services. First, you will need to select the source and destination currencies to swap. And what's then? The website will handle the rest. Its advanced algorithms ensure that transactions are completed quickly and securely, with minimal fees or other costs.
Conclusion
In conclusion, crypto payments and bridges have become increasingly important in today's digital economy. They offer fast, secure, and cost-effective transactions, making such solutions quickly gain popularity. The reviewed website offers a comprehensive suite of services and solutions you can surely benefit from.