2023 is set to be a blockbuster year where gaming is concerned. Harry Potter universe fans are in their element right now as they continue to enjoy the release of Hogwarts Legacy. Star Wars fans have plenty to be excited about too with the upcoming release of Star Wars: Jedi Survivor.
This article will take a look at several of the most anticipated games which will be released this year. Our idea is to compare each of them in order to help you find the right game for you. We are firmly in the camp of buying a game and completing it before purchasing another one. It is far too easy in 2023 to purchase a number of games without actually completing any of them. However, here at FindBestBizz, we believe that if you buy a new game, you shouldn't buy another until you complete the first one.
With out further ado, we have compiled and compared a list of new games released in 2023. We are positive that you will find at Latest Game Releases which will take your fancy.
Hogwarts Legacy
Since we have already mentioned it, we thought we had better take a deeper look into one of the most anticipated video games of all time. The reviews for Hogwarts Legacy are in, and although they are mostly positive, it does seem to be the case that several reviewers on YouTube especially are a little disappointed at the depth of Hogwarts Legacy. 'Hollow' has been a word used by more than a handful of reviewers.
In our opinion, it was always going to be difficult for Hogwarts Legacy to live up to expectations. With that being said, there are plenty of extremely happy fans who simply love having an open-world game set in Hogwarts. Gamers have the option to hop-on a broomstick and fly over and explore the entire grounds of Hogwarts School of Witchcraft and Wizardry.
The combat system has been highly praised too. Players can combine different spells and there are plenty of them to choose from. As players get further into the game, it is also possible to use the unforgivable curses too. Of course, the game is set a century prior to the events of the Harry Potter books, so do not expect to run into any of the characters from these books. However, the assistant headmaster is a Weasley!
Star Wars: Jedi Survivor
The sequel to Jedi: Fallen Order, Jedi Survivor continues the story arc of Cal Kostis. Formerly a Padawan on the run from the Galactic Empire, Jedi Survivor sees Kostis as a fully trained and powerful Jedi Knight.
Jedi Survivor looks set to offer a similar gaming experience to its predecessor with a similar combat system. However, the number of enemies will certainly be expanded and there will also be plenty of new planets to explore. Jedi Survivor is driven by its narrative and will be a single-player game. Our fingers are crossed that the games developers will allow us greater customization choices too.
Star Wars: Jedi Survivor has confirmed that it will take place 9 BBY (before battle of Yavin) – the same time as the Obi Wan Series from Disney. It has also been confirmed that this will be a full 14 years after the first game. Footage of the game has so far showcased the games improved combat mechanics and the new force abilities now available to Kestis.
The games developers have so far been tight-lipped as to what else to expect from the game. Hopefully this will be a good thing and will mean plenty of surprises once the game is released on April 28.
Street Fighter 6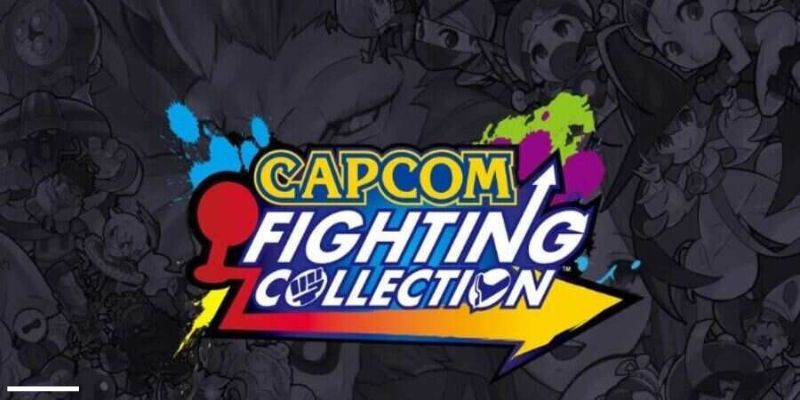 Although it probably will not win any awards for its creativity, who doesn't love a good beat 'em up Street Fighter game? A great party game due to its multiplayer aspect, Street Fighter games are simple to pick up and put down whilst having a lot of fun in between.
Street Fighter 6 should be a great game of choice for anyone who has played and enjoyed similar games in the past. Furthermore, it is not time consuming. Street Fighter 6 will have a World Tour mode too in which players can design and customise their own playable character.
Street FIghter 6 will be the first Street FIghter game since 2016 and has a release date set for June 2.
Starfield
Starfield will be Xbox's flagship game of 2023 and already has a lot of expectations surrounding it. Produced by the same team behind Skyrim, Starfield has already been described as Skyrim in space. Microsoft will hope that Starfield is a success as it is highly likely that more games will follow. Microsoft has been looking for another game franchise which will have the same success Halo has had.
Starfield will have a deep character creator before the actual game begins. Players will then be sent into various worlds where there will be companions to join, quests to complete and factions to play with and compete against. According to the developers, Starfield will be their biggest game yet, with over 1,000 planets to explore and a main questline which will run longer than any previous Bethesda games.
Bloodthirst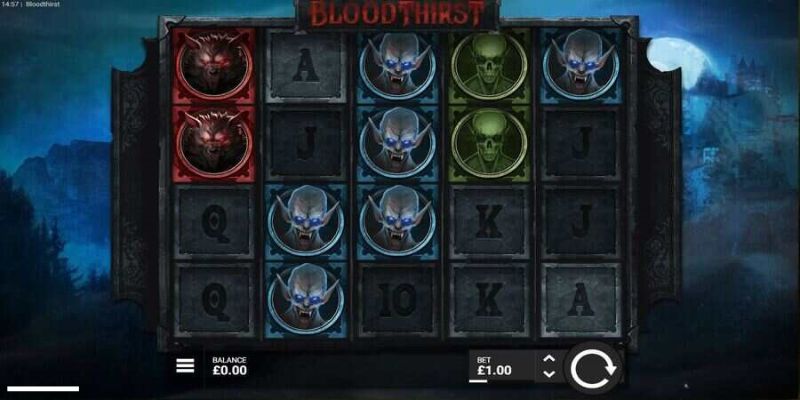 A brand-new 2023 slot release from Hacksaw Gaming, Bloodthirst is a horror themed online slot machine which offers players the opportunity to win big payouts and enjoy a spooky storyline. Themed mostly around vampires, Bloodthirst is what is known as a high volatility slot. This means that winning spins can often be few and far between, but when a win is triggered it is more likely to be higher paying.
Hacksaw Gaming are well-known for their online slot machines with horror themes and Bloodthirst is shaping up to be one of their best yet.
Which Game to Play?
We have done our best to include a wide variety of different games for you to choose from. Of course, a few of them are yet to be released, in those cases, we hope we have done enough to wet your appetite.